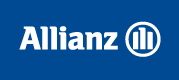 Allianz Singapore branch (Allianz Global Corporate & Specialty Property) operates in the country since 1981, serving the fast-growing Asian markets and delivering world-class insurance solutions, technical expertise and product innovation to local and Asian customers.
The company offers customers a variety of insurance packages, covering the following business needs: liability, property, energy, engineering, marine, aviation, package & multiline and financial lines, with special expertise in niche products markets such as Directors & Officers (D&O), Professional Indemnity (PI) and Product Recall.
Insurance Product and Services
• Property Insurance Plans
• Casualty Insurance Services
• Marine Insurance Lines
• Engineering Insurance Plans
• Energy Insurance Packages
• Aviation Insurance Products
• Financial Lines
• Risk Consulting
Address
79 Robinson Road #09-01
Singapore 068897
Allianz Singapore
Phone: +65.6297-2529
Email: [email protected]
Rate this insurance company:
GD Star Rating
loading...