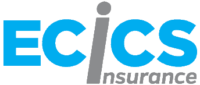 ECICS  (a subsidiary of publicly-listed IFS Capital Limited) is a provider of a broad range of credit insurance, and bonds and guarantees programmes in Singapore.
ECICS was among the first companies, providing export credit insurance in Singapore, being in credit insurance business for more than 27 years.
The company's financial products cover domestic sales, export sales, third-country trade, protection against political risks of overseas investments, factoring, bond and guarantee facilities, account receivable financing and credit information services.
Insurance Product and Services
• Credit Insurance
• Bonds & Guarantees
• Maid Insurance
Address
7 Temasek Boulevard
#10-03 Suntec Tower One
Singapore 038987
ECICS
7 Temasek Boulevard
#10-03 Suntec Tower One
Singapore 038987

Mainline: (+65) 6337-4779
Fax: (+65) 6338-9267
Email: principalofficer@ecics.com.sg

Mr. Lua Too Swee
CEO / Principal Officer
Tel: 6303-0189
Email: tooswee_lua@ecics.com.sg

Mr. Lincoln Lau
Credit Insurance
6303-0190
Email: lincoln_lau@ecics.com.sg

Ms. Jamie Lim
Credit Insurance
Tel: 6303-0197
Email: jamie_lim@ecics.com.sg

Mr. John Goh
Bonds & Guarantees
Tel: 6303-0185
Email: john_goh@ecics.com.sg

Mr. Roger Chan / Mr. Loh Wee Loon
Maid Insurance
Tel: 6303-0187 / 6303-0182
Email: roger_chan@ecics.com.sg / WeeLoon_Loh@ecics.com.sg
Rate this insurance company:
GD Star Rating
loading...