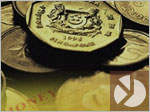 The favorable investment climate, competitive environment, the leading places in the rankings of economic freedom, a highly educated and disciplined population, strongly raised the level of well-being – all this allows classifying Singapore as East Asian "tigers".
The country has developed the production of electronics (like many famous European, American, Japanese companies), shipbuilding, the financial services sector.
Singapore is a highly developed country with a market economy and low taxation where an important role is played by transnational corporations. Gross national product per capita is one of the highest in the world. In WEF competitiveness rankings Singapore's economy in 2007 took 7th place among 131 countries.
Singapore is the world's third-largest oil refining center after Houston and Rotterdam, there are also advanced ship repair and shipbuilding facilities, offshore drilling rigs for oil field development. According to the total merchant fleet tonnage is on the 8th place in the world, and the port is ranked first in the region to the handling of containers. More than 400 shipping lines connect Singapore with 600 ports in 130 countries.
Singapore is a major financial center. By the number of banks, international financial institutions, and offices, he ranks third in the world. In terms of annual turnover Singapore Currency Exchange is only behind London, New York, and Tokyo.
The republic is among the countries with the lowest risk for foreign investment and now ranks second only after Switzerland. The huge share of investments is in the electrical, electronics, and petrochemical industries, the service sector.
Singapore's economy is a developed market system. It depends on exports, particularly in areas such as consumer electronics, information technology, pharmaceuticals, and financial services. An important role in the economy of the country play transnational corporations. Singapore's economy is one of the most open and corruption-free economies. The country has maintained stable prices, and GDP per capita – one of the highest in the world.
The GDP growth in the period from 2004 to 2008 averaged 6.8%, but in 2009 due to the global financial crisis has decreased to a level of 2.1%. The economy began to rebound in 2010 and the government predicts growth of 3-5 % per year. Singapore has attracted major investments in pharmaceuticals and medical products and will continue efforts to develop Singapore as a financial and high-tech center of Southeast Asia.